Seafaring Barchams
The maritime heritage of the Barcham Family goes back to North Norfolk in the mid 18th century when William Barcham (1744-1771) of Great Yarmouth was a mariner. Some of the ships that have been associated with members of the Barcham Family are described here; details of many more, the voyages of Barcham masters, tea clippers and the opium trade, are described in The Barchams of Edingthorpe.
In the 1790s Captain William Barcham (1771-1859), son of William Barcham, was master and owner of The Agenoria, a brig of 136 tons. His wife Judith sometimes accompanied him on his voyages. It was on this ship, off the coast of Turkey in the Sea of Marmora, that Judith, gave birth to their daughter, Marmorice Caramania, on 28 January 1802. Thirty years later, William's son, William Ayres Barcham (1794-1841) was a well established master mariner trading from London and Rotterdam. He was given the right to become a resident of the Netherlands Indies after swearing an oath of allegiance to the King of the Netherlands and Governor of the Netherlands Indies at Batavia [now Jakarta]. William Ayres was master of the barques Fortitude and the Margaretha. He wrote his last letter to his wife, Anne, from the Margaretha in May 1841 and tragically died four months later and was buried in Batavia.
Captain Robert Barcham (1821-1871) of Cromer, son of Captain William Barcham and his second wife, Elizabeth Lacey, was master of the Vindex, a schooner of 260 tons, for her maiden voyage from Aberdeen to Shanghai in November 1855. At Great Yarmouth, the crew were reported in Lloyd's Lists as being 'in a state of mutiny'. The crew claimed that the Vindex was 'unsafe' but Captain Robert disputed this and the magistrates at Great Yarmouth sentenced the four men to 12 weeks hard labour. The report of the proceedings in the Norfolk News mentioned that the vessel was 'bound for China to be engaged in the opium trade'. Captain Robert later became master of the Salamander, a coasting opium clipper of 110 tons.
Benjamin Barcham (1758-1830) of Sherringham was a ship owner, merchant and farmer. Benjamin's son, Neal Raven Barcham (1809-1842), became a master mariner and three of Benjamin's grandsons were mariners.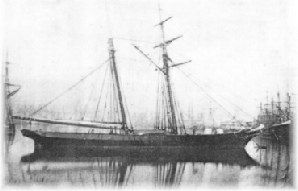 The Salamander commanded by Captain Robert Barcham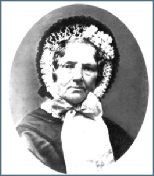 Marmorice Caramania Barcham